Thank you to all parents/guardians who completed the Annual Census Review by August 1. If you have not yet completed yours, please submit today!
It was a cool ending to the school year for our Middle Schoolers as they enjoyed treats from the Kona Ice truck. A special thank you to the PTO for organizing the event to kick off summer break!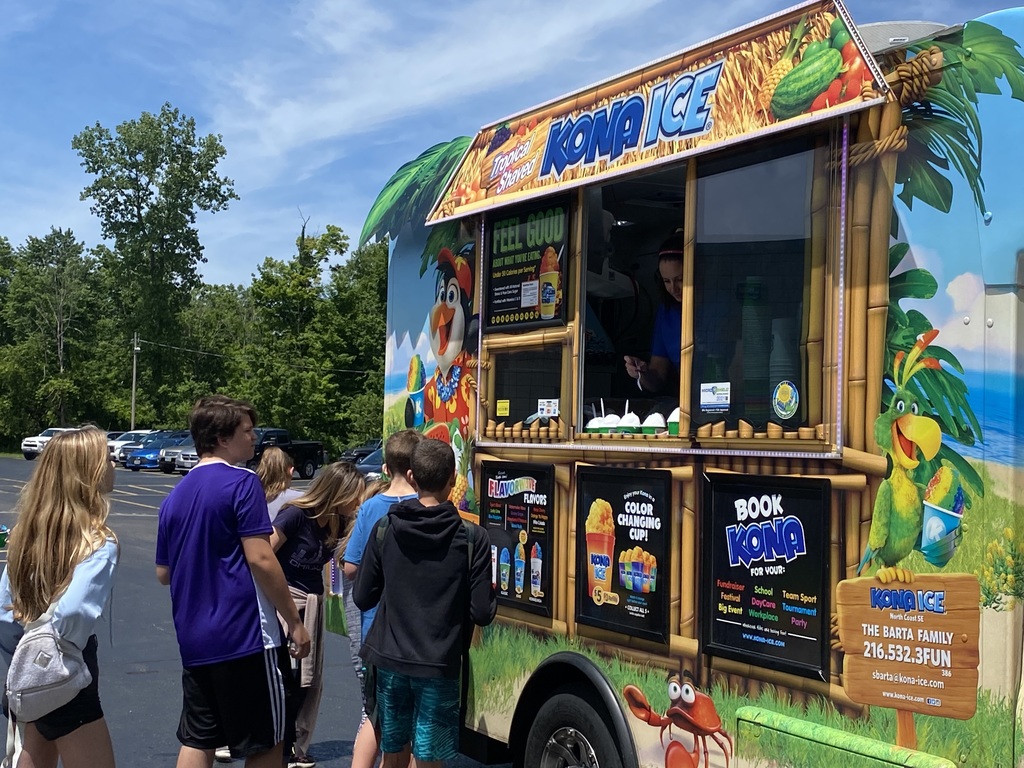 Congratulations to our 8th grade class and best of luck next year in high school! The 8th grade promotion will be celebrated on June 9th.
Geauga Soil and Conservation will be at WGMS for 6th Grade Tree Day! Students will have an opportunity to bring home a seedling tree to plant.
Middle School students are celebrating the end of the year with class field trips! On May 18, 8th graders are going to West Side Market. On May 20, 7th graders are taking a field trip to the Cleveland Metropark Zoo. And finally on May 25, 6th graders will be heading to Fun N Stuff! Further field trip details will be sent home with students.