On Tuesday, December 13, students will take the Winter Reading MAP tests. Please be aware, a testing bell schedule will be followed. Refer to the WGMS Family Newsletter for specifics.
Parents/Guardians of 8th Grade Students are invited join us in the WGMS Cafeteria on December 7th from 6:30-7:30 for an informational night regarding the 8th Grade Trip to Williamsburg on May 23-26th. The trip is pending Board approval.
The Middle School Band invites you to their Winter Band Concert on Tuesday, December 6 at 7:00 PM in the Middle School Gym.
WGMS Student Council is sponsoring a Food Drive November 14-18. Students can participate by collecting boxed, jarred, or canned goods for donation. All donations will support one of the Geauga County Food Banks for the Geauga County Task Force.
Reminder to MS Students - Monday, Oct. 31 there is Cookie & Cider sale in the afternoon. Don't forget to bring $1.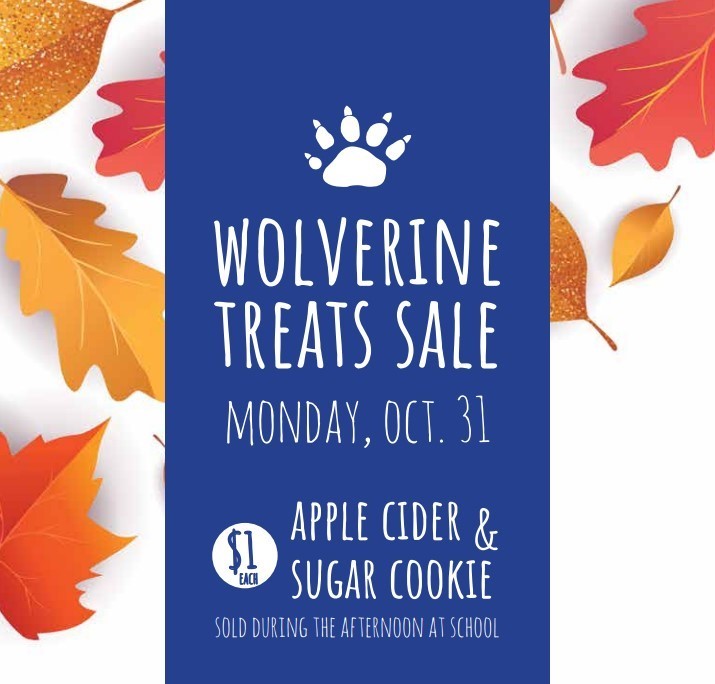 October 24 - 31 is WGMS Spirit Week! Show your spirit by participating in the daily themes.
The tryout date for Basketball Cheerleading has been updated to October 25 from 2:15-3:15. Students who are interested can find more information on the Athletics page of the Middle School Website.
On October 20-21 and 27-28 (Thursday/Friday) during lunch, West Geauga Upper School PTO will be selling BOO Grams (sucker + note) to be delivered on Halloween. Students can purchase BOO Grams to send to a friend or teacher. $1 each or 6 for $5!
The Geauga West Library is CLOSED today 10/10/2022. Students who ride bus #27 to the library will not take a bus there today. The "Art in the Park" program is also canceled for today.
Reminder to Parents/Guardians - The Middle School Open House is tonight, September 6 at 7:00pm. Please arrive with a copy of your student's schedule as you will follow it to visit each class.
Thank you to all parents/guardians who completed the Annual Census Review by August 1. If you have not yet completed yours, please submit today!
It was a cool ending to the school year for our Middle Schoolers as they enjoyed treats from the Kona Ice truck. A special thank you to the PTO for organizing the event to kick off summer break!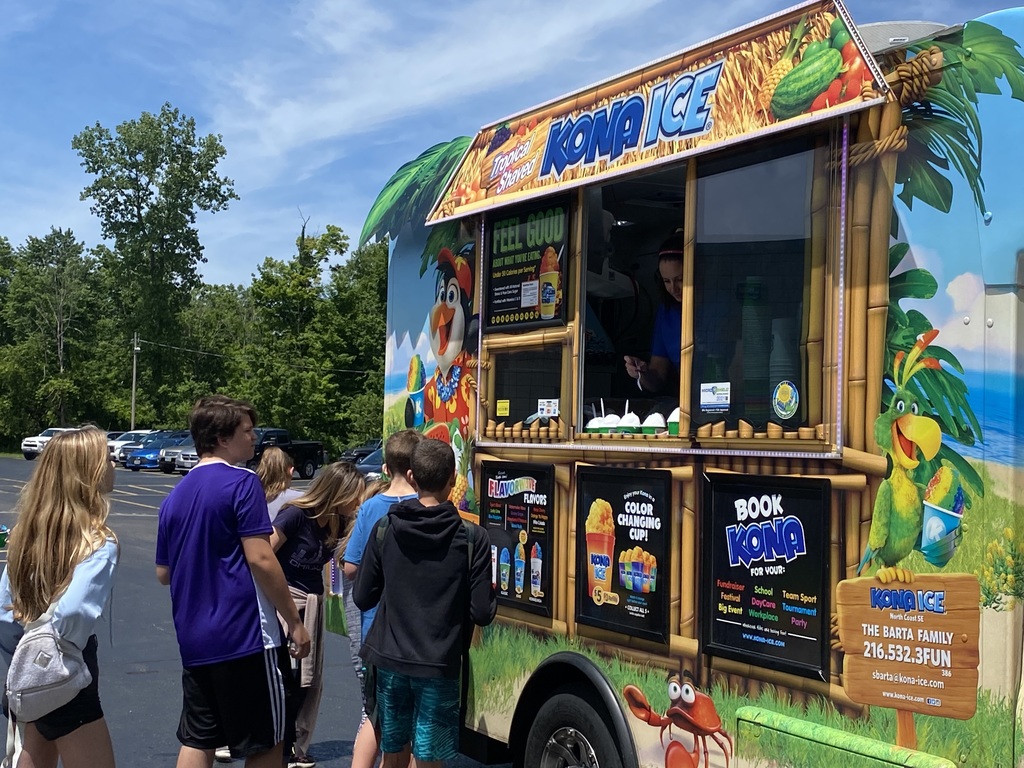 Congratulations to our 8th grade class and best of luck next year in high school! The 8th grade promotion will be celebrated on June 9th.
Geauga Soil and Conservation will be at WGMS for 6th Grade Tree Day! Students will have an opportunity to bring home a seedling tree to plant.
Middle School students are celebrating the end of the year with class field trips! On May 18, 8th graders are going to West Side Market. On May 20, 7th graders are taking a field trip to the Cleveland Metropark Zoo. And finally on May 25, 6th graders will be heading to Fun N Stuff! Further field trip details will be sent home with students.