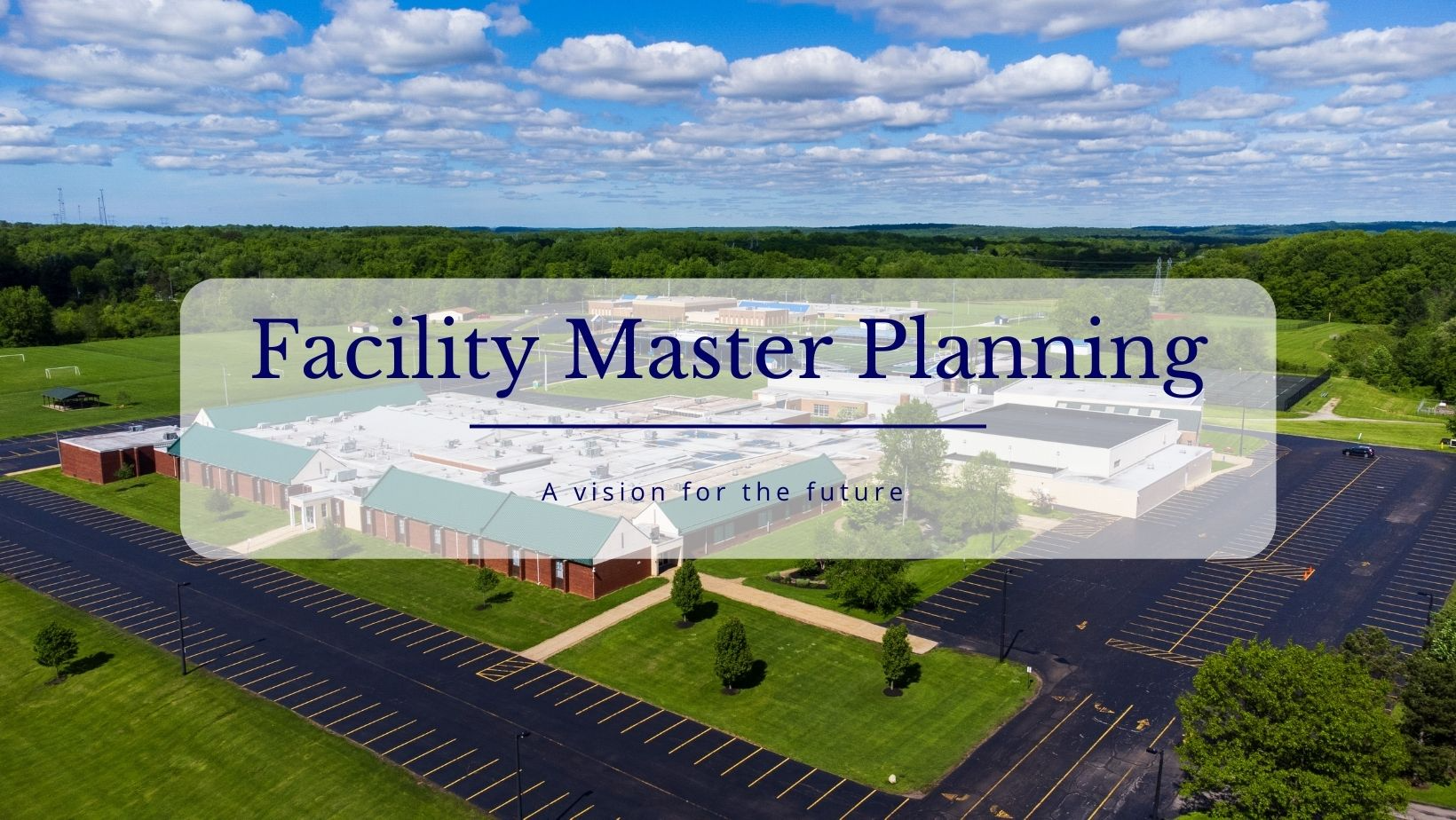 Facility Master Planning is a process to provide a strategic roadmap for the future of West Geauga Local Schools. It includes a thorough evaluation to identify the overall needs of the district, involves stakeholder participation,and analyzes funding. We are excited to share the vision of what could be possible for our students, families, and the entire West Geauga community.
In 2019, a new Facility Master Plan was begun. The process paused during the pandemic. By the time it resumed, Newbury had joined the West Geauga Local School District. The expansion of West Geauga's borders brought new perspectives, opportunities, and resources to the table.
The Master Planning process was reinstated post-pandemic, involving various community stakeholder groups that compose the Facility Master Planning Committee. These groups included parents, local governmental leaders, residents, business owners, teachers and staff. Together, they examined the current education-related needs of the district and explored options to meet those needs for decades to come. The process was facilitated by an architectural firm - The GPD Group.
The work of the Facility Master Planning Committee is being shared with the West Geauga Local School District Board of Education during regularly-scheduled board meetings on March 13, 2023; April 3, 2023; and April 24, 2023. These meetings are open to the public and are live-streamed on YouTube and posted to the West Geauga Local School District website. A general community meeting will be held in May at a date yet to be determined to share final recommendations of the Facility Master Planning Committee and to solicit feedback from residents prior to board action on the topic.
This is an exciting time for West Geauga. We encourage you to stay informed and to be involved in the future of our district.